I've always enjoyed pumpkin carving – I used to do it as a child and loved that moment when the candles were lit, the lights went out and your artwork came to life!
My sons now love making them too. The first year we tried them we cut the classic grinning faces but then a couple of years ago I bought a pumpkin carving kit from the supermarket (it came with special little tools and a booklet of designs) and we've never looked back.
I have to admit I love these ones and they look much more complicated than they actually were to make- the kits are so easy to use! My 8-year-old carved the witch one mostly by himself with only a little help, my 6-year-old made the grinning bat one (although he mostly did some rather over-zealous scraping out of innards rather than the actual cut out) and my toddler carved the spider himself. I didn't help at all *ahem*. We had great fun doing it and we even made a rather tasty pumpkin soup afterwards, so I felt super-halloween-smug.
Limerick addict that I am, I then felt compelled to write a little something:
Pumpkins look great on a ledge
But ensure they're away from the edge
Lest a nudge from a breeze
A cough or a sneeze
Turns your art into – SPLAT – roasted veg.
Happy Halloween!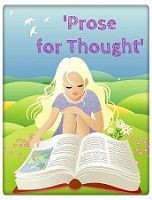 Share this: