The team:
Mum: Tired mum of three. Tries her best to keep an eye on her kids and a smile on her face at all times. Doesn't *always* succeed.
Son no. 1: Just turned seven. Usually quite sensible although his attempts to help aren't always actually that helpful.
Son no. 2: Nearly five. Bit of a nutter.
Baby: 16 months. Very laid back which, frankly, is the only way he survives.
And now to our commentators Bill and Bob to guide us through a trip to the supermarket:
Bill: "You join us outside the supermarket as we wait for Mum and her kids to arrive. The weather is terrible: sheets of rain are coming
down – I'd be surprised if they make it here at all, Bob"
Bob: "I think they have to, Bill – Mum had to have her tea without milk this morning and she couldn't make toast without scraping green bits off the bread first so I think this trip's a necessity!"
Bill: "Turns out you're right Bob: I can see mum and kids driving down the road towards us now!"
Bob: "Mum's looking out for a parking space and I can see one right in front of the store which is useful – I think she's spotted it too!"
Bill: "Yes it's great the way they have these 'parent and child' spaces now – it means she won't have to walk from the other side of the car park with a baby on her hip and two small boys running round her ankles! In this weather that's a massive bonus."
Bob: "Oh except…"
Bill: "Oh no! A sports car has driven into the space just before Mum got there… a young man has got out of it."
Bob: "No sign of any kids with him Bill?"
Bill: "None at all Bob – perhaps he can't read the clear signage 'parent and child parking only'?"
Bob: "Honestly Bill, from the way he's just barged his way past those other people to get into the shop I'd say it's more that he's a…"
Bill: "Colossal bell-end."
Bob: "Well I wan't going to put it quite that way Bill!"
Bill: "Neither was I Bob – that's just what I saw Mum mouthing as she looked at him going in the supermarket by himself."
Bob: "She'll have to park further away now."
Bill: "Hmmm, and crossing the car park with three kids looks like it's a real struggle! The baby's slipping off her hip constantly and Son no.2 is more interested in singing and dancing than actually walking in a straight line! Nothing dampens his spirits eh Bob?"
Bob: "Doesn't seem to no, although from her expression Mum is feeling very differently and… oops, she's just dropped her handbag! But it's ok Son no.1 is picking it up for her and shovelling everything that fell out onto the ground back into it."
Bill: "Was that empty crisp packet and cigarette butt in there originally Bob?"
Bob: "I'm not sure it was Bill, no – might be a bit of a surprise for her later…"
Bill: "Well that crisis seems to have been averted anyway and, thank God, they've got inside – oh?!"
Bob: "What's that Bill?"
Bill: "Well I thought Mum would go for a trolley so she'd have somewhere to put the baby down but she's just got a basket."
Bob: "Ah, that's because there's no need for a trolley Bill: I've heard her telling the kids they're 'Just popping in for bread and milk.'"
Bill: "I see… although they do seem to be heading for the fruit and veg now and flinging a lot of bananas into the basket."
Bob: "Yes I've heard the baby is obsessed with them – look he's reaching out desperately now and shouting 'BlaBla!'"
Bill: "She's having to hide them behind a couple of pineapples in the basket– an impulse purchase for the purpose I suspect!"
Bob: "Yes, and dear me, Son no.2 has just raced off down to the other end of the aisle! He seems to be singing "Everything is awesome!" at the top of his voice and waving a cucumber!"
Bill: "She'll have to buy that too now Bob."
Bob: "Yes, she's caught up with him and into the basket it goes. She's giving him a job to do now to keep him occupied. He's to get some cheese apparently."
Bill: "That might just work, he's gone off quite happily to the cheese section while Mum picks up a few more items in the fresh aisle."
Bob: "And the baby's doing his bit too – I saw him grab a bunch of grapes as they went past there… although should he be eating them?"
Bill: "Perhaps not Bob but – good news – Son no.2 is back with the cheese!"
Bob: "Hmm, only it's cheese strings – from Mum's face I think she was thinking more "caved-aged gruyere' or at least a decent mature cheddar but never mind."
Bill: "I'm a fan of wensleydale myself but… oh dear, Son no. 1 has now decided he 'needs a wee'."
Bob: "Mum's telling him in no uncertain terms that he'll have to hold on – there's no customer toilet in here apparently!"
Bill: "Yikes, Bob – they're going to have to up the pace then, to get home in time!"
Bob: "Indeed Bill, and they are, she's almost running down the canned goods aisle…"
Bill: "Managing to hurl some baked beans and chopped tomatoes in as she races past – that basket's looking heavy!"
Bob: "And they've finally reached the bread aisle and she's flung in a loaf."
Bill: "And also some doughnuts… the boys are looking pleased but she's shot them a look that says 'these are for me!'"
Bob: "The basket is looking really heavy now but, not to worry, Mum's handed it to the boys and they're carrying it between them"
Bill: "Hmmm 'swinging' it between them might be a more accurate way of putting it!"
Bob: "True, they have just scattered grapes across the floor with that last swing but, still they're helping Mum aren't they?"
Bill: "I'm saying nothing Bob…"
Bob: "Ah you've just spotted Son no.2 sneaking chocolate in to the basket I take it?"
Bill: "Indeed. Luckily Mum's distracted trying to hoist the baby into a more comfortable position on her hip – he might just get away with that!"
Bob: "Right, Mum's had enough; they're headed for the tills"
Bill: "Oh no… there's a huge queue behind to each of them!"
Bob: "It's ok she's headed to the new self service tills – no queue at all there!"
Bill: "I suspect there's a reason for that Bob, but lets see…"
Bob: "Right, she's got the basket in the right area and is following the instructions on screen to swipe the items…"
Bill: "And then put them in the bag. Only she can't get them in the bag because it's stuck closed and she's holding the baby.. but it's fine she's just put the baby down next to the till so she can deal with that."
Bob: "Wait  – the the till's bleeping and flashing at her: 'Alert! Alert! Unidentified object in packing area!'"
Bill: "Yes Bob, that'll be the baby. A little heaver than a punnet of strawberries I'll warrant."
Bob: "So she's put the baby on the floor and managed to open the bag and started to load the shopping into it."
Bill: "The baby's crawling off though… should we…?"
Bob: "No need to tell her Bob, Son no. 1 is on it. He's picked up the baby and jiggling him. The baby is shrieking ecstatically."
Bill: "Not sure the man at the next check out is that keen on the shrieks Bob."
Bob: "No, but Mum's not got time to worry about that now. She'd just noticed the chocolate Son no.2 sneaked into the basket. Although, actually she's looking quite pleased about it!"
Bill: "Something tells me Son no.2 wont be benefitting from that particular misdemeanour Bob."
Bob: "No, especially as the self-serve till has just jammed again and is asking her to seek help from a member of staff."
Bill: "She never should have tried to pass that 'rustic loaf' off as a 'nordic loaf' Bob – the till can see right through that sort of desperate action."
Bob: "Mum's looking wildly around for a member of staff while also taking the baby back off Son no.1"
Bill: "And taking a banana out of his hand… how did he get that anyway?!"
Bob: "Search me Bill! But look, we have real progress – someone has sorted out the glitch and all the items are through the till! Mum's even managed to pay without a hitch"
Bill: "Although she does now have two small boys hanging off her demanding to go to the loo and telling her they're hungry."
Bob: "Not to mention the baby who she's still trying to keep upright – a difficult task now he's spotted the bananas in the bag – he can really stretch when he wants to can't he?!"
Bill: "She needs to get out of here fast Bob!"
Bob: "She's on it, she's pretty much sprinting to the door with the kids in tow!"
Bill: "Back through the car park, through the rain, shopping bags knocking against her legs…"
Bob: "Baby crying at the rain slashing in this face."
Bill: "Boys still shouting about being hungry and needing a wee!"
Bob: "But she's made it! She's got them all into the car and she's setting off!"
Bill: "Hooray! But no, wait! Why's she now slamming her hands onto the steering wheel like that?! She looks furious!"
Bob: "Ah Bob, that would be because she's realised… "
Bill: "Oh dear…"
Both: "She's forgotten the milk!"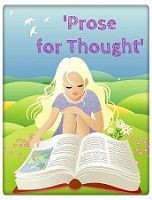 For more Bill and Bob check out what they had to say about The School Run and the weekly Kids Swimming Lessons.